When the air smells of Indian curry, the sound of South American beats makes you want to move your body and you casually take some selfies with Barak Obama and Roger Federer, you definitely are at Tsinghua University's Global Village.
This year, and for the first time, the Science, Technology and Education Section (STE) of the Embassy of Switzerland in China participated in this major cultural event held annually in Tsinghua University with the purpose of promoting Switzerland as a top destination for tourism and education.
Global Village is organized by the Association of Students International Communication (ASIC) and provides an opportunity for Tsinghua Students, Professors and other visitors to experience cultures from all over the world as it gathers them all into Tsinghua's campus.
Lara Fritschi from the STE Section and Tiziano Lavizzari from the Culture and Media Section together with three Swiss exchange students studying at Tsinghua University organized and decorated the Swiss booth in order to display Switzerland's unique culture, its regional specialties and its excellence in research and education. For this purpose a lot of info material and brochures were distributed and the visiting students could participate in the 'Mountain-Climber' quiz, where they could win Swiss-themed goodies when correctly answering questions on Swiss geography, culture and education. Highly popular was also the 'Switzerland Instagram Frame' which was used to take pictures with Roger Federer, Switzerland's national hero and well-known tennis player (of course only a life-size poster of him). To animate the booth, traditional Swiss Music was played, a music style known for the 'jodel' and the use of instruments such as the 'alphorn' and the accordion.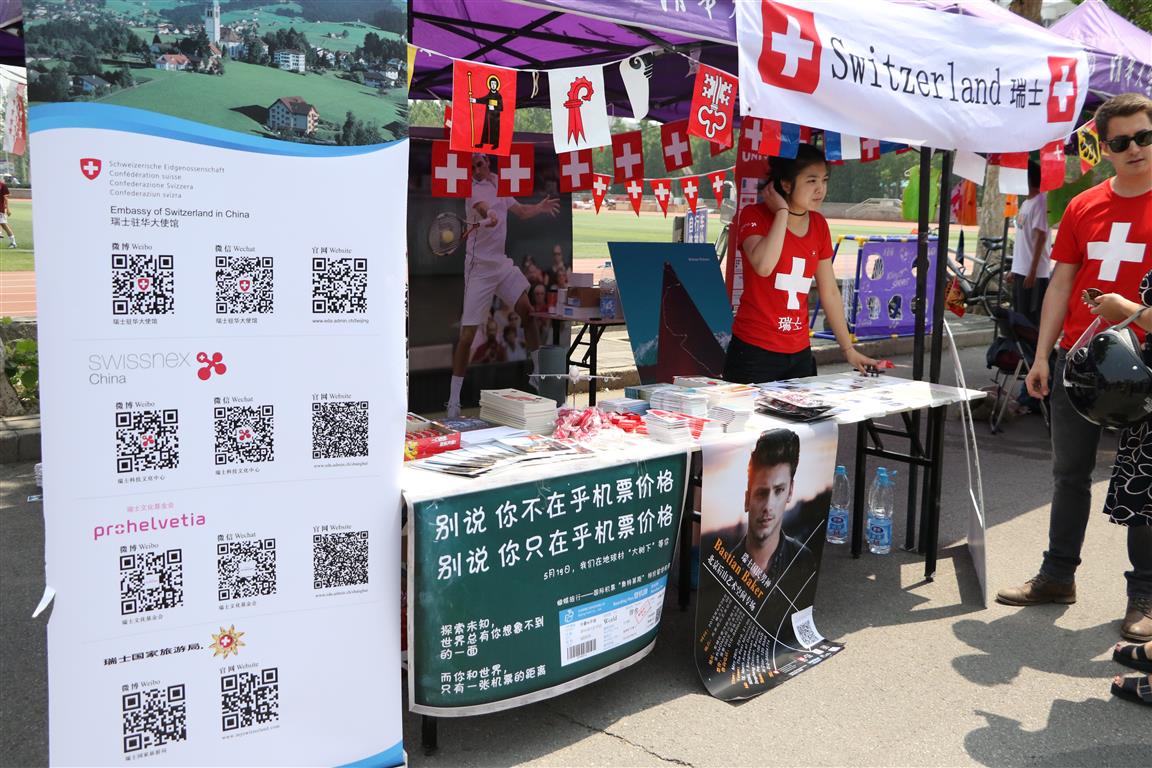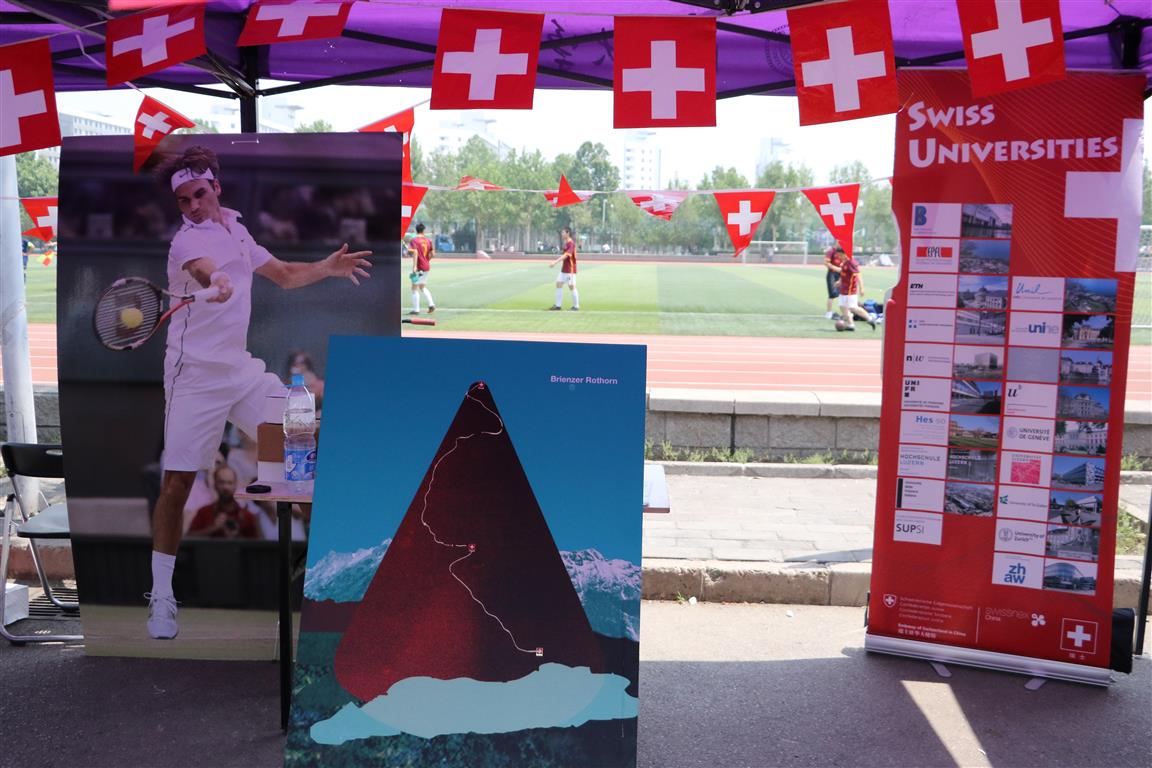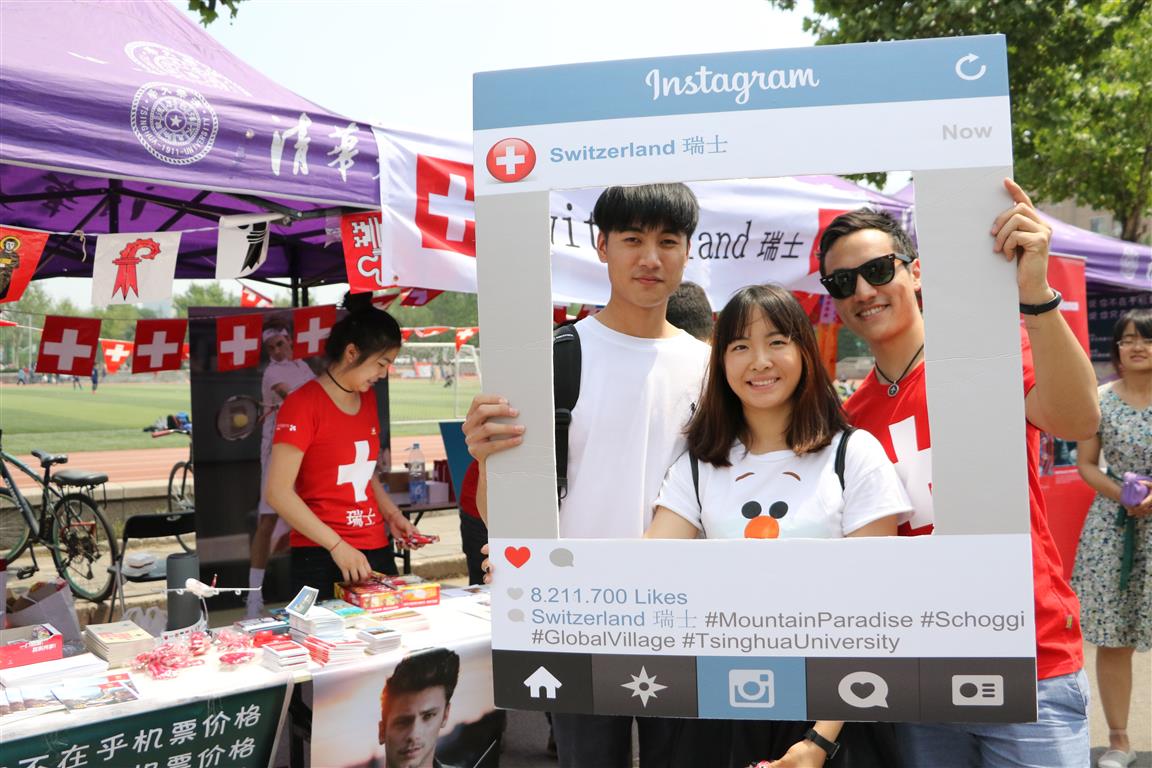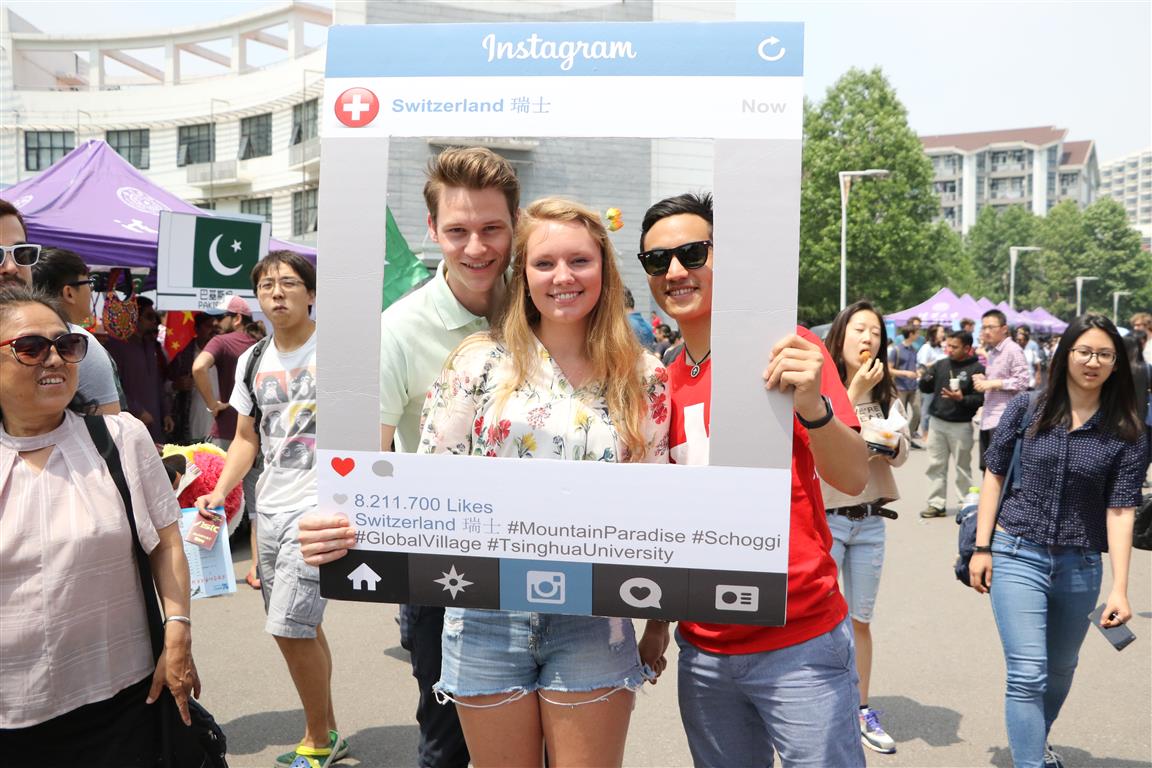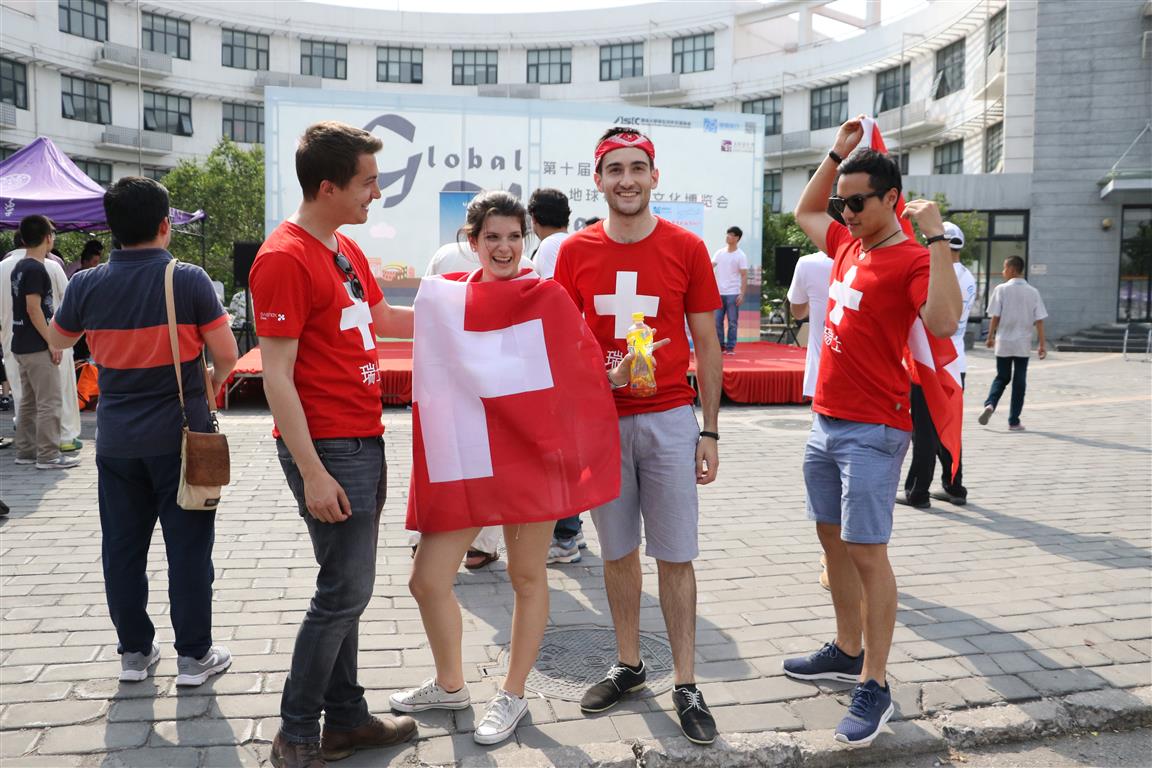 Thanks to the sponsored promo-material of Swiss International Airlines and Nestlé, the visitors could also learn on Switzerland's tourism and national airline and of course, taste some delicious Swiss chocolate.
Switzerland was one of nearly 30 participating countries, such as Canada, USA, Pakistan, Columbia, Korea and so on, and to celebrate this fun-filled event and to enhance the inter-cultural exchange, all participating countries gathered on the stage to jointly perform 'We will rock you' and to celebrate Global Village's 10-year anniversary!
Having said this: Happy 10th Birthday Global Village and to at least another ten more years of fun and cultural exchange!
Contributed by Lara Nadine Fritschi (樊丽), Attachée, Science, Technology and Education Section, Swiss Embassy in the People's Republic of China