From 10th-12th July 2013, swissnex China had the great pleasure to welcome a diverse delegation of Swiss scientists, professors, and innovation experts led by Dr. Mauro Dell'Ambrogio, Swiss State Secretary for Education, Research and Innovation. The delegation further included:
Mauro Moruzzi: Ambassador, Head of International Relations for the State Secretariat for Education, Research and Innovation SERI
Prof. Ralph Eichler: President of ETH Zurich
Prof. Hyung Gyu Park: Professor for Energy Technology at ETH Zurich
Prof. Herbert Binggeli: President of Bern University of Applied Sciences
Prof. Gian-Luca Bona: CEO of Swiss Federal Laboratories for Materials Science and Technology (EMPA)
Waltern Steinlin: President of CTI (Swiss Innovation Agency)
Dr. Mario El Khouri: CEO Swiss Center for Electronics and Microtechnology (CSEM)
The delegation arrived late on 10th July and began its official visit the next morning with a roundtable discussion with the Shanghai Municipal Science and Technology Commission on the topic "Science to market and innovation". Next stop was the Jiao Tong University, Minhang Campus, where the delegation met with the president and professors of the university, and visited the Paris Tech Institute on the campus. In the evening, swissnex China, with the support of SwissCham Shanghai, organized an event on "What's driving Switzerland's success in Education, Research and Innovation?" at the Swissôtel Grand Shanghai. All members of delegation held a short presentation about their work and experience followed by a Q&A session and a lovely cocktail reception.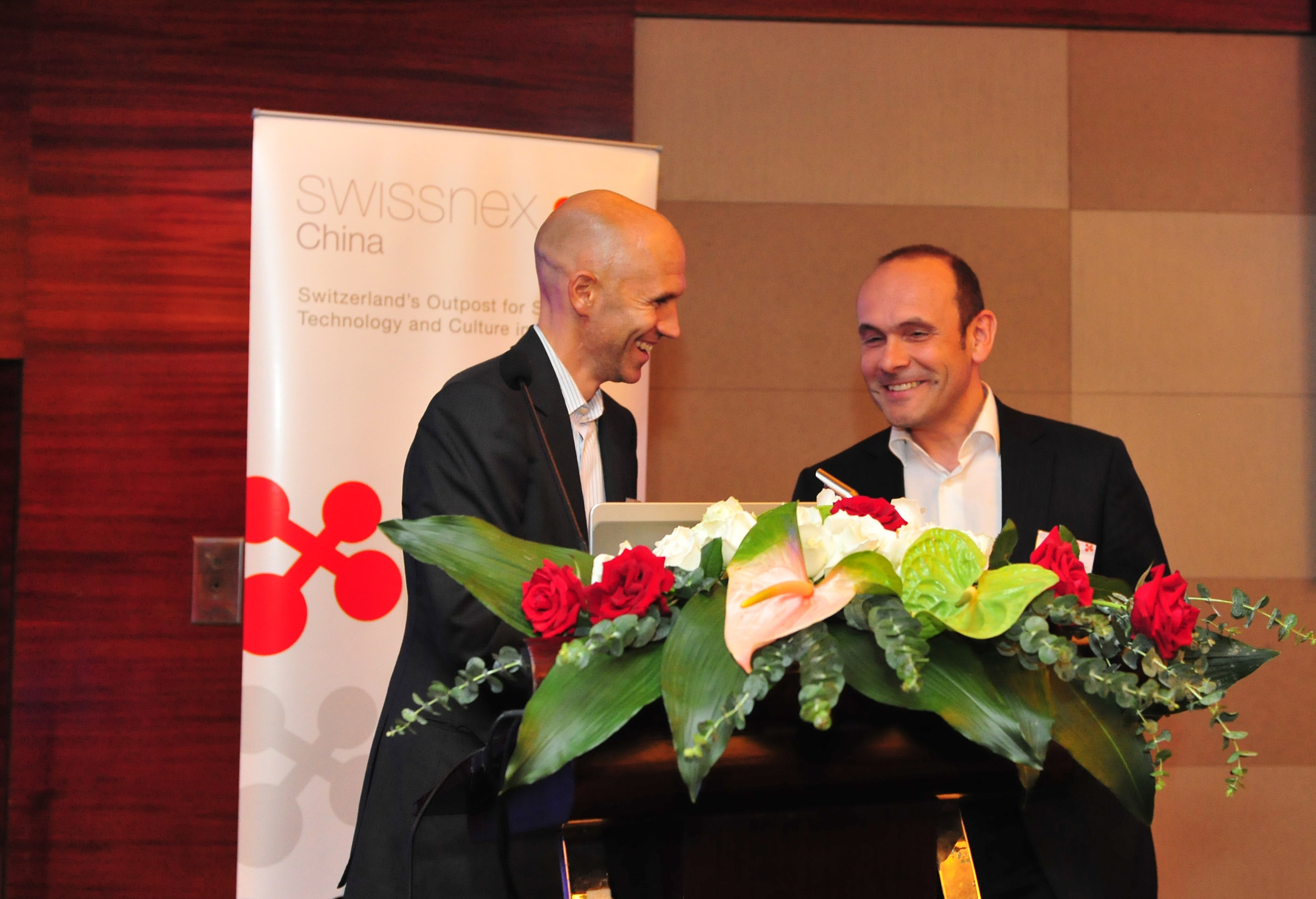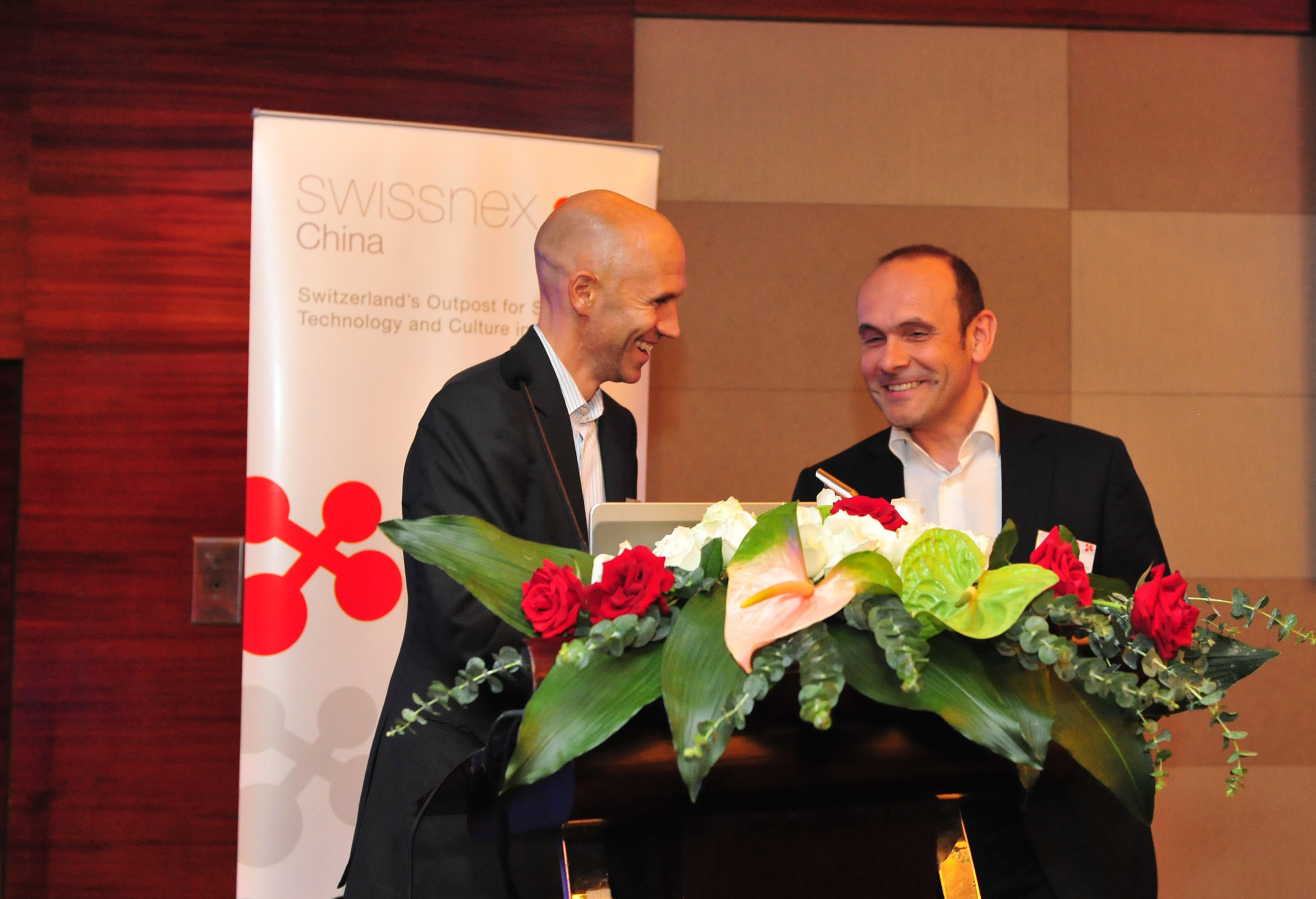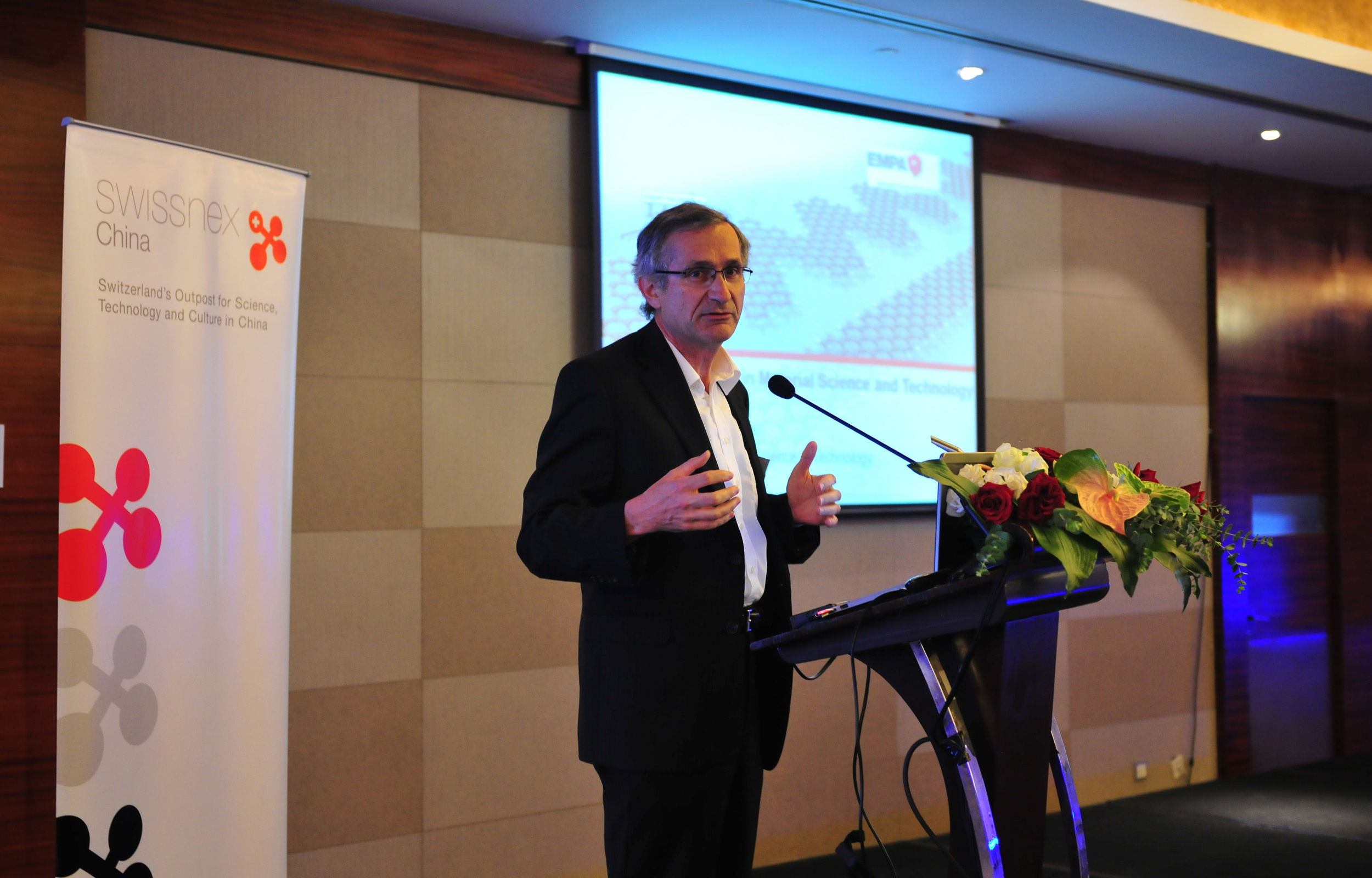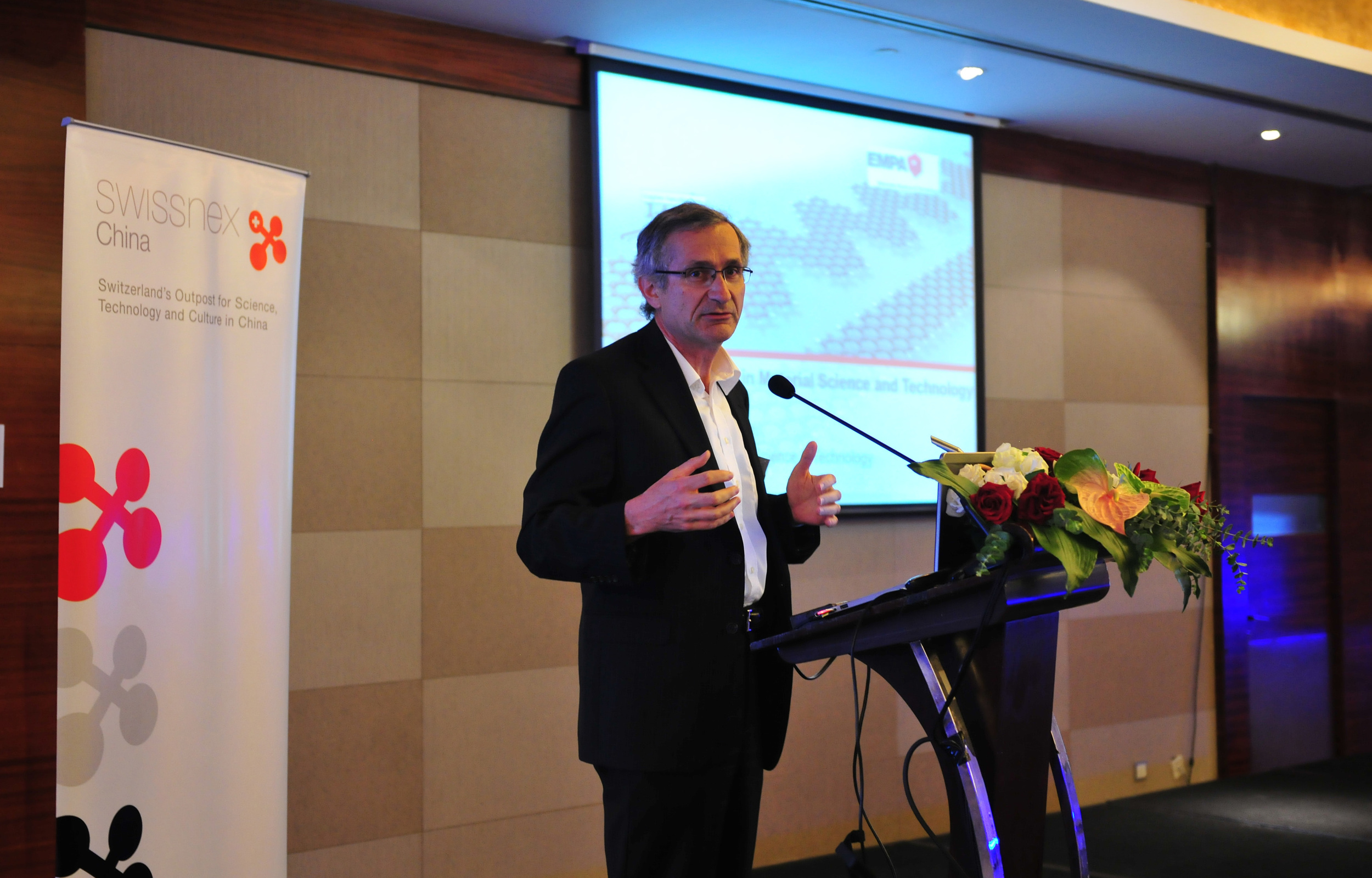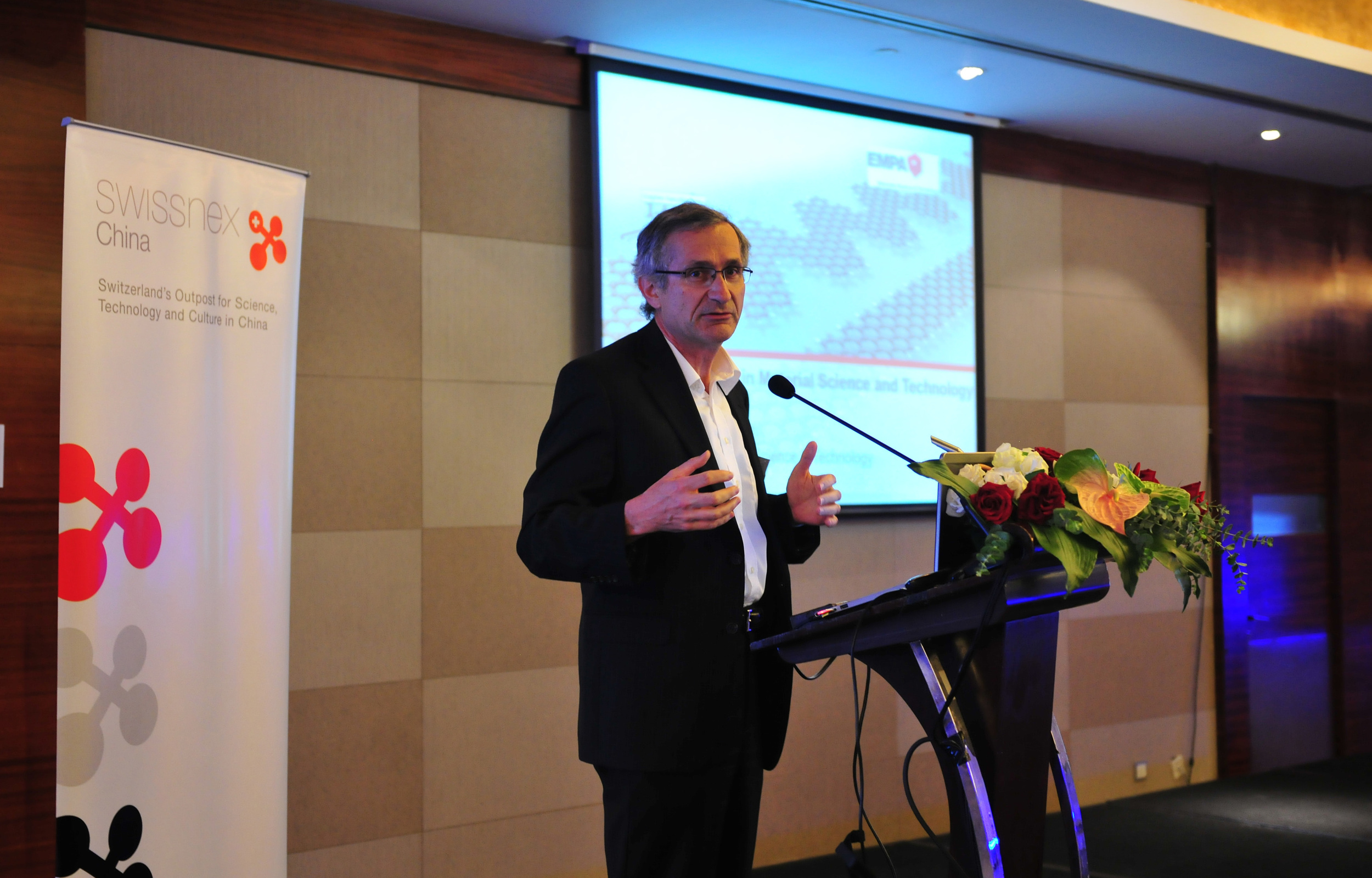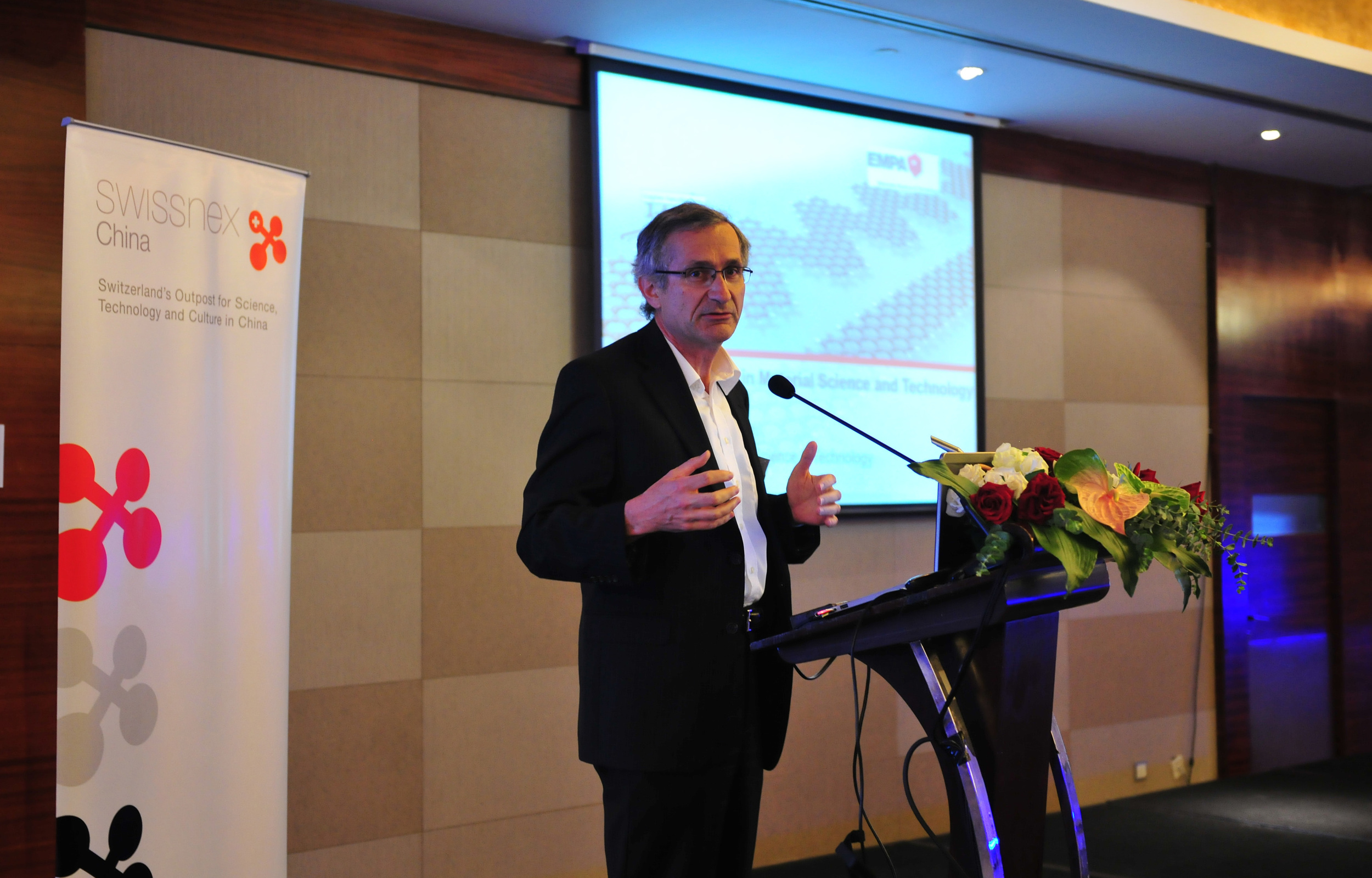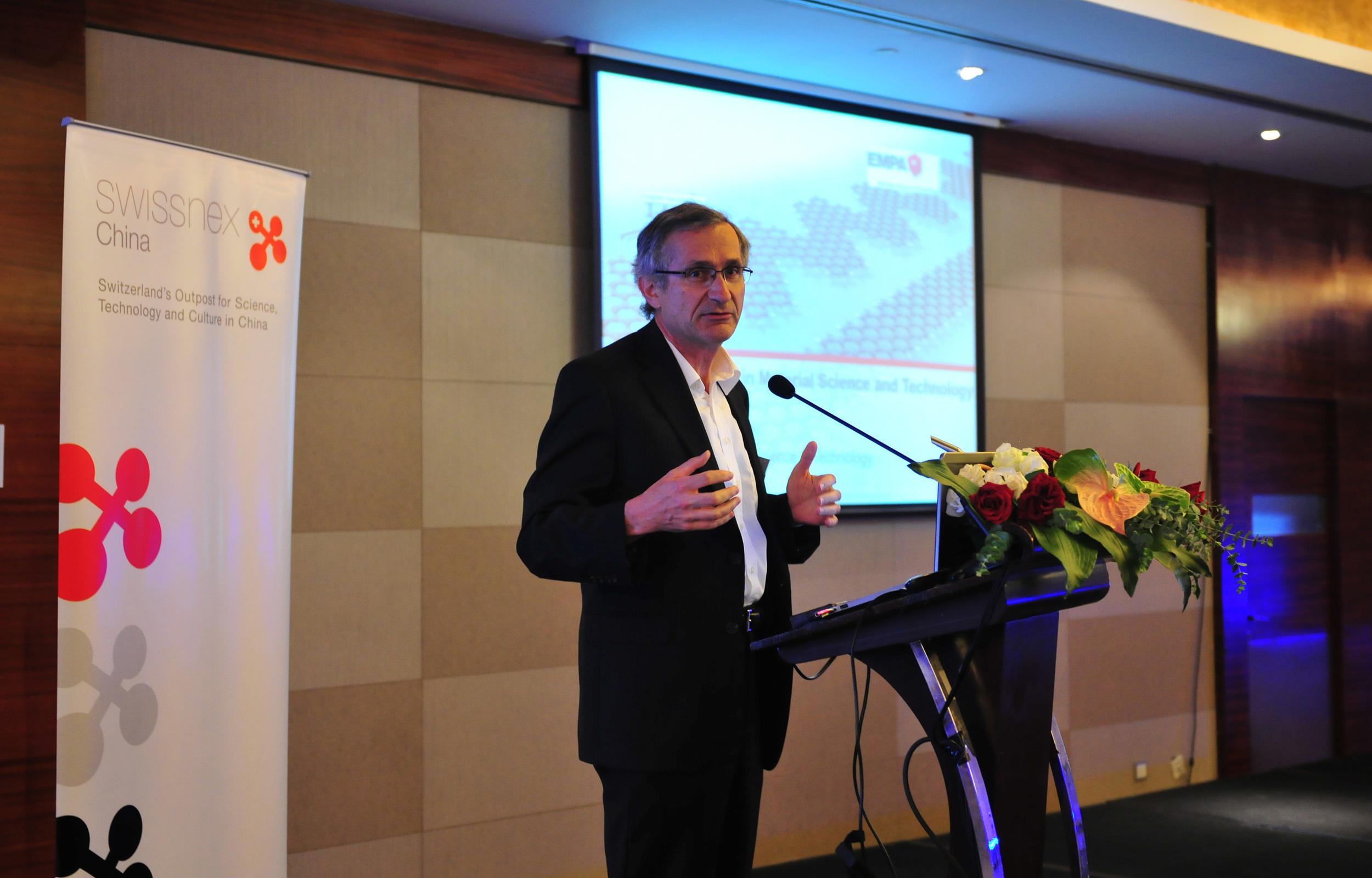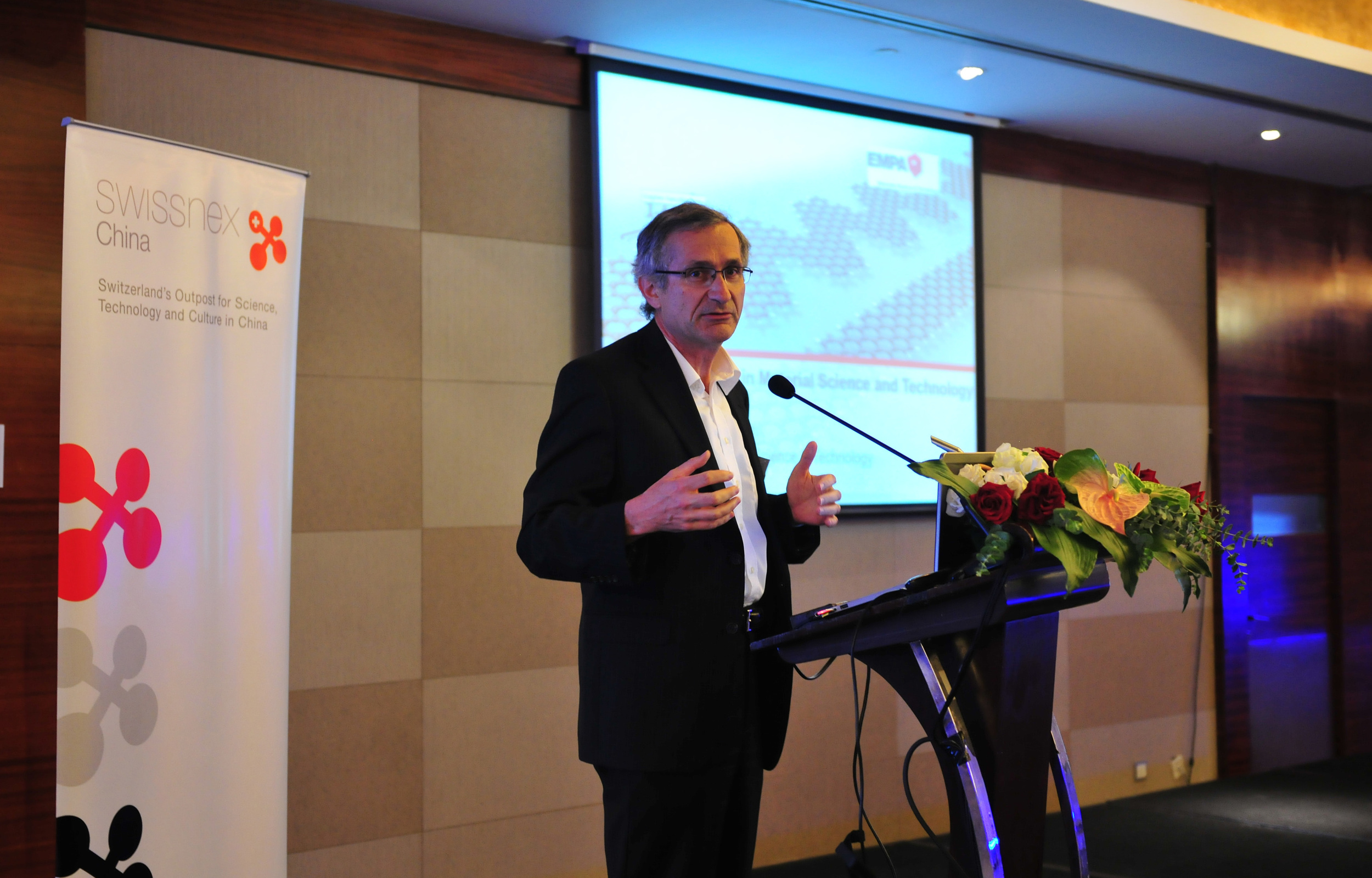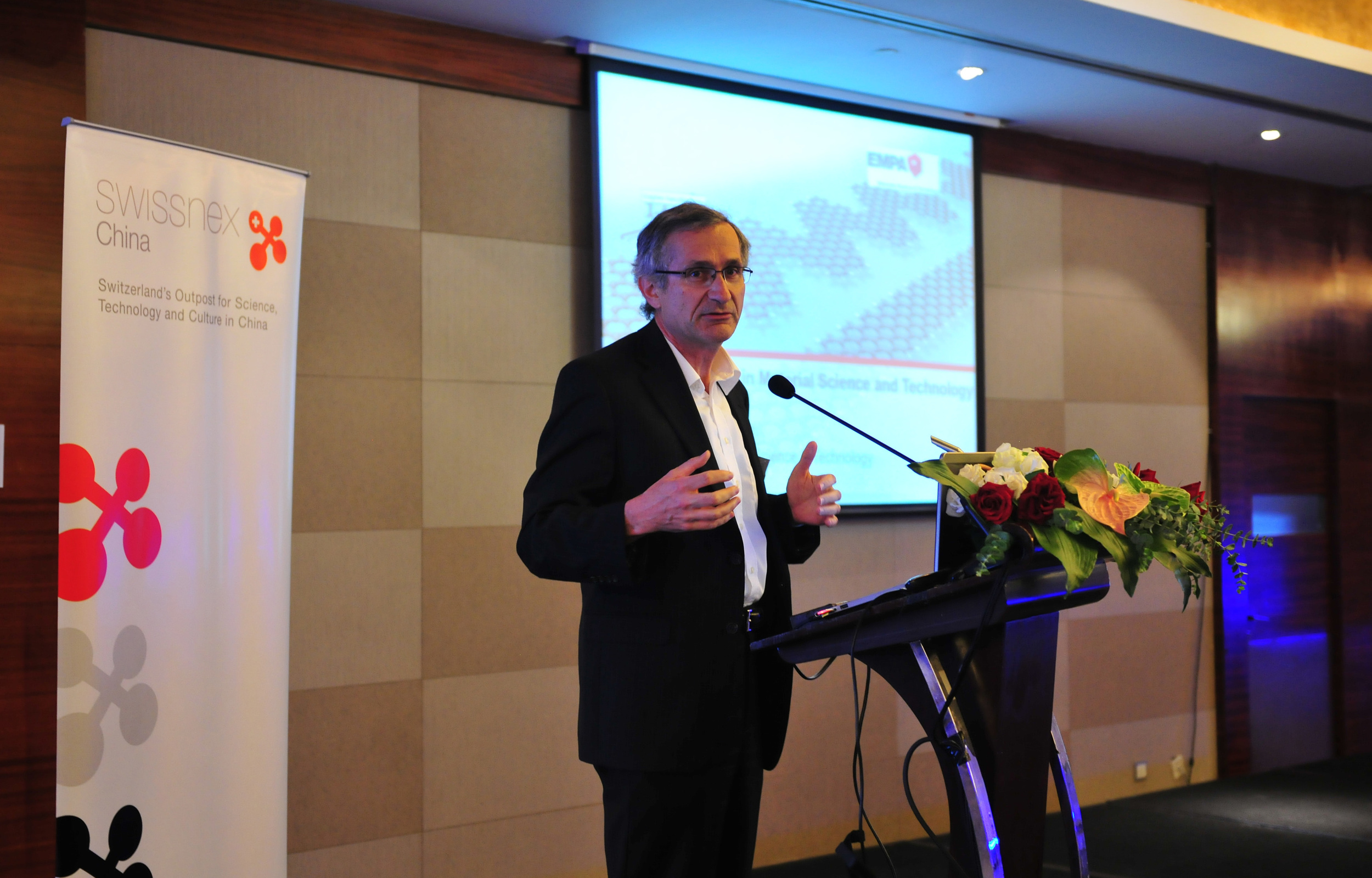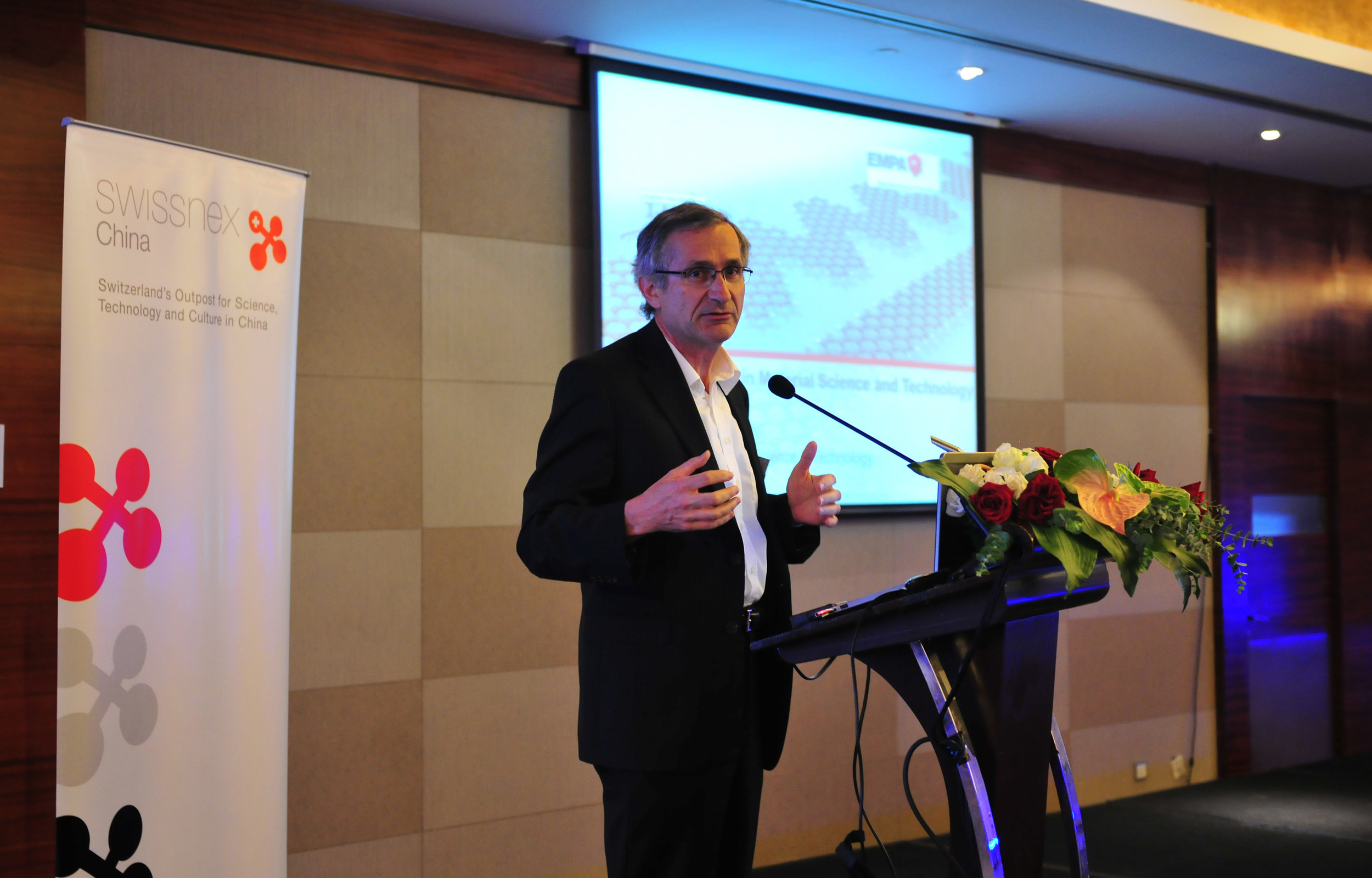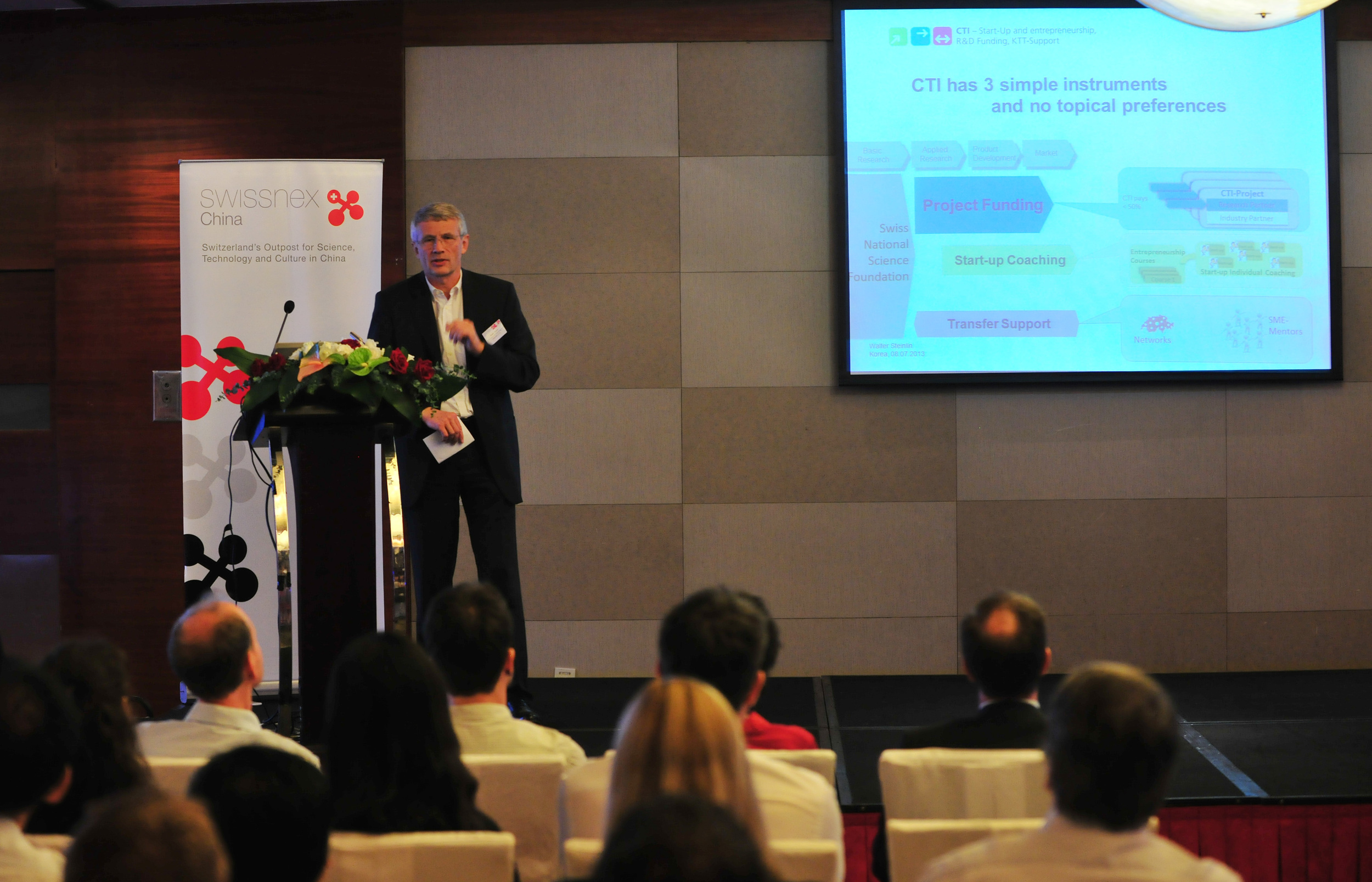 The next day was as busy and fruitful as the day before. The first stop was the Pudong Zhangjiang Hitech Park where the delegation visited SMIC, a public-private partnership in the semiconductor field, and the Novartis construction site. After having lunch with the Chinese Academy of Sciences, the group transferred to swissnex China's offices to attend different presentations and a roundtable on innovation with several guests: Prof. Claudio Boer of swissnex China, Dieter Voegtli, Head Asia of Bühler Group, and Dr. Marc Laperrouza, Lecturer at HEC Lausanne and EPFL. The short visit of the delegation ended with a debriefing dinner with the Consul General of Switzerland, Heinrich Schellenberg.
We hope they enjoyed their stay in Shanghai and returned safe with many new contacts established, many interesting experiences made, and many lasting impressions gained.